Clients
Since becoming an independent consultant, Michelle has worked with a range of clients including NGOs, government and the UN:
United Nations Relief and Works Agency (UNRWA)
Oxfam
Australian Red Cross
Amnesty International
Fred Hollows Foundation
World Vision
Department of Foreign Affairs and Trade
CBM
Royal Australasian College of Surgeons
Australian Council for Educational Research
The Northern Territory Primary Health Network
Adam Smith International
Humanitarian Advisory Group
Reach Out (previously the Inspire Foundation)
Anglican Overseas Aid
Australian Sports Commission
Collaborators
Collective Insights collaborates with other consulting companies in joint projects. We have strong links with other development practitioners which we can bring in to form teams. We are also contracted by other consultancy firms to provide specialist support.
We commonly undertake joint projects with:
Strategic Development Group (Website)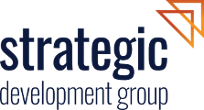 Strategic Development Group is an Australian professional services firm that helps organisations and companies to change and improve their performance. Collective Insights has worked with Strategic Development Group in the design of Monitoring and Evaluation frameworks for the Australian Civilian Corp, DFAT's Business Partnerships Platform and in the review and re-design of the Australian Humanitarian Partnership.
Storyscape delivers creative services to advocate for social change and to give people the skills and confidence to stand up and speak out. It focuses on community engagement, participation, sharing skills and creativity and uses music, photography, video, animation and performance to communicate stories that help to connect, plan, learn and change. Collective Insights collaborated with Storyscape in the evaluation of the Australian Red Cross Pacific Disaster Management Partnership and Oxfam's Mekong Regional Water Governance Program and Inclusion Project.