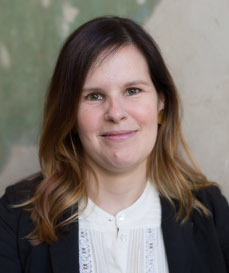 Collective Insights is run by director Michelle Besley, a development practitioner with 17 years' experience in international development specialising in monitoring and evaluation and inclusive development. She brings experience working with a range of organisations from small grass roots community-based organisations to international NGOs and UN agencies. Michelle has been an independent consultant since 2011.
Michelle is a DFAT accreditation reviewer and has DFAT service orders in Design, Monitoring and Evaluation and Social Development. Michelle was a co-recipient of the 2016 Australasian Evaluation Society Indigenous Evaluation Award. She won this award for her Value for Money Assessment of the Oxfam Australia Aboriginal and Torres Strait Islander Peoples' Program which used a new tool she developed to assess Value for Money.
Prior to becoming an independent consultant, Michelle worked in program quality roles for local and international NGOs and UN agencies (including UNDP and UNICEF) in the field and in Australia. Michelle worked in Afghanistan for three years, supporting civil society groups working in the disability sector in program design and monitoring and evaluation. She then lived in Syria for three years where she worked for UNICEF and studied Arabic and is an Arabic speaker. After working overseas for six years, Michelle worked for Oxfam Australia's Program Quality Unit for several years prior to becoming an independent consultant.
Michelle is passionate about designing fun and engaging approaches and practical tools and enjoys working with program teams and communities to support reflection and learning to improve the quality of development and humanitarian programs. Michelle holds a Bachelor of Arts Degree with Honours in Anthropology and a Masters of Development Studies from the University of Melbourne. Michelle is a member of the Australasian Evaluation Society.
Values
When working with organisations, in-country partners and communities, Collective Insights is guided by core principles:
Practical and useful – the work undertaken must be easy to understand and use; it should not be too complex or theoretical and contain jargon.
Open and responsive – work must be designed in relation to the specific needs of program users and should not be pre-empted or follow a fixed approach; listening and developing tailored approaches and products is essential.
Community at the forefront – when working at different levels within the aid sector (ie head offices, country offices or in-country partners) a focus on promoting change on the ground and accountability to communities should always be maintained.
Participation and inclusion – we enjoy working with a range of people and encourage the participation of different stakeholders; we respect and value a diversity of views and experiences which adds value to processes and products.
Services
For a list of services we offer click here.